Honorable Founder's Desk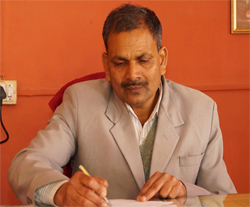 We are very pleased that you are considering Dehra Public Inter College for admission of your son/daughter.
We at Dehra Public Inter College constantly strive to meet the academic as well as the all-round development need of each child. We are particularly proud of the relationship that we have tried to establish between the child and the teacher over the years. Our Primary aim or goal is not confirmed to the academic excellence but all around human growth and enduring life fulfillment.